The Towers Audiology team is experienced in handling a variety of hearing aid repairs in Los Angeles and in most cases can complete the necessary work in our office on the day you bring them in. We will:
Inspect and diagnose the problem and using state-of-the-art tools, or;
Send your hearing aid to the manufacturer for repair
Our team will do everything we can to make this process as painless as possible. We'll discuss your options, keep you updated on timelines, and may offer some loaner hearing aids for the time being. We'll do everything we can to get you back on the path to better hearing quickly.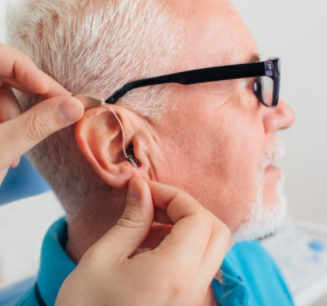 Hearing Aids – an Excellent Investment
We offer a risk-free hearing aid trial and recommend scheduling follow-up visits during the first few weeks after receiving your hearing aids so you can feel comfortable that you received the best hearing aids for you. And these visits along with regular maintenance and routine evaluations will help to keep your hearing healthy for years to come. The keys to your success rest in your patience while acclimating to your hearing aids and making sure that you communicate your needs so that we can calibrate your devices to achieve optimum performance.
At Towers Audiology we understand that your hearing aid can be a lifeline to the outside world, and if your device needs a repair, you want it to be completed as efficiently as possible. Hearing aids are designed to last many years with proper care and cleaning. Yet like any other device, they can benefit from regular tune-ups and repair. If you find that your device needs servicing, please give us a call to discuss your options.